No puppies available at this time.
2 year old female available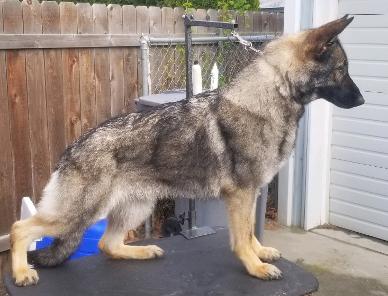 Blossom is looking for the right forever home. She is a very active dog and would make a great performance prospect or an active family pet. She has been socialized around my young children and other dogs. She loves to play but older or shy dogs may find her obnoxious. She is not recommended to a home with small dogs or cats because she can play to rough. Blossom is crate trained and is used to being outside and inside. Blossom is completely vaccinated. Please contact us for more information.
PUPPIES OUT OF PAST LITTERS